Regina Davis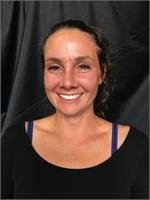 Regina Davis instructs the following:
Wednesdays 5:00-6:00 PM. Classes begin with a brief cardio warm-up, followed by stretching and strengthening on the ground and in the air, focusing on core and upper body. Then the kids learn different aerial movements and a new trick every week. All skill levels are welcome. Come and join us upside down! (8 week sessions, $160).




Wednesdays 6:00-7:00 PM. This class begins with gentle stretching using the hammock and silks, then to core strengthening, finally to learn tricks on the silks. The students learn new tricks every week to keep advancing with their practice. Beginner session completion required. (8 week sessions, $160).




Therapeutic Aerial Yoga Improves flexibility and mobility: It helps you to move more freely, with less effort, by using gravity. Suspension in the air releases tension on the bones and muscles, increasing flexibility and deepening your practice. Suspended yoga strengthens core muscles and increases spinal and shoulder flexibility.

Regina is teaching and leading this new class. Regina is Antigravity® Foundations Certified teacher, and very passionate about using hammock to realign your spine using inversions. Come check this awesome class out.