Aerial Birthday/Private Party!
A great healthy way to celebrate your birthday or any occasion with family and friends!! This class is designed for beginner hammock and silks. The students will learn the basics as well as tricks on both apparatus. Happy Birthday!!!
This class is taught by:
Bethany
Russell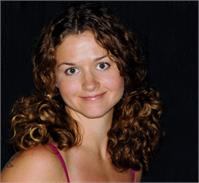 Bethany entered the fitness industry as a core strength instuctor in 2009 . Since then Bethany has increased her knowledge and education of fitness in a group setting to include Centergy (Yoga), Zumba, Zumba Toning, Group Power, and now Aerial Yoga. Staying true to her roots, Bethany's beginner and intermediate classes have a strong focus on core strength, alignment, safety, and fun! Her ability to make everyone feel welcome and her playful style of teaching will make you forget you are working out at all!
Shelly
Yoshida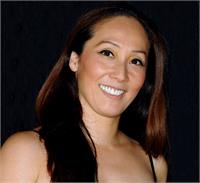 Welcome to Aerial Yoga of Alaska! Shelly has been practicing and performing aerial acrobatics as well other circus acts (including but not limited to; fire dancing/spinning, stilts walking, and ring master acts) for over a decade. After extensive training and performing in aerial acts, fire spinning, as well as teaching Bikram yoga all over the country (i.e., California, Michigan, Florida, Illinois, Ohio, Nevada, Oregon, Georgia, and more), she moved to Fairbanks, AK in 2013. Shelly has been teaching aerial arts including aerial hammock and silks at the Artisan's courtyard since June 2013. Shelly is very passionate about teaching not just tricks, but the form and most importantly, focusing on the alignment of the body while the students are in the postures. Shelly loves to share her knowledge to kids as well as to adults and hopes to increase the "circus population" right here in Fairbanks. Whether you're just curious about what we do, or want to see what we're all about, please feel free to come by and say "hi"!!! Shelly's dream is to bring the community together and give back to the community via fun fitness. She can't wait to meet you all!
Rebecca
Thompson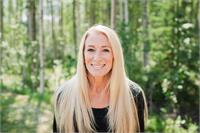 Rebecca has had a lifelong devotion to exercise. She started in gymnastics at a young age and now enjoys basketball, snowboarding and trampoline. Rebecca has also taught aerobics and gymnastics for more than a decade. As a mother of 9 children and 3 grandchildren, she has been an inspiration to her peers and strives to spread the message of the importance of physical wellness. At the vibrant age of 52, she welcomes anyone interested in improving their agility and fitness to come and join her Home Schoolers class.
Regina
Finstad