Mixed-Age Beginner
Beginner class for both adults and kids! Wednesdays 3:00-4:00 PM. Classes begin with a brief cardio warm-up, followed by stretching and strengthening on the ground and in the air, focusing on core and upper body. Students learn different aerial movements and a new trick every week. All skill levels are welcome. Come and join us upside down! (8 week sessions, $160).
This class is taught by:
Rebecca
Thompson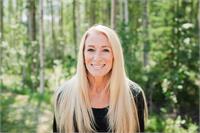 Rebecca has had a lifelong devotion to exercise. She started in gymnastics at a young age and now enjoys basketball, snowboarding and trampoline. Rebecca has also taught aerobics and gymnastics for more than a decade. As a mother of 9 children and 3 grandchildren, she has been an inspiration to her peers and strives to spread the message of the importance of physical wellness. At the vibrant age of 52, she welcomes anyone interested in improving their agility and fitness to come and join her Home Schoolers class.
Upcoming classes:
Wednesday, Nov 14
3:00 pm - 4:00 pm
with
Rebecca
Thompson
Wednesday, Nov 21
3:00 pm - 4:00 pm
with
Rebecca
Thompson
Wednesday, Nov 28
3:00 pm - 4:00 pm
with
Rebecca
Thompson
Wednesday, Dec 5
3:00 pm - 4:00 pm
with
Rebecca
Thompson
Wednesday, Dec 12
3:00 pm - 4:00 pm
with
Rebecca
Thompson
Wednesday, Dec 19
3:00 pm - 4:00 pm
with
Rebecca
Thompson
Wednesday, Dec 26
3:00 pm - 4:00 pm
with
Rebecca
Thompson
Wednesday, Jan 2
3:00 pm - 4:00 pm
with
Rebecca
Thompson
Wednesday, Jan 9
3:00 pm - 4:00 pm
with
Rebecca
Thompson
Wednesday, Jan 16
3:00 pm - 4:00 pm
with
Rebecca
Thompson
Wednesday, Jan 23
3:00 pm - 4:00 pm
with
Rebecca
Thompson
Wednesday, Jan 30
3:00 pm - 4:00 pm
with
Rebecca
Thompson
Wednesday, Feb 6
3:00 pm - 4:00 pm
with
Rebecca
Thompson
Wednesday, Feb 13
3:00 pm - 4:00 pm
with
Rebecca
Thompson
Wednesday, Feb 20
3:00 pm - 4:00 pm
with
Rebecca
Thompson
Wednesday, Feb 27
3:00 pm - 4:00 pm
with
Rebecca
Thompson
Wednesday, Mar 6
3:00 pm - 4:00 pm
with
Rebecca
Thompson
Wednesday, Mar 13
3:00 pm - 4:00 pm
with
Rebecca
Thompson